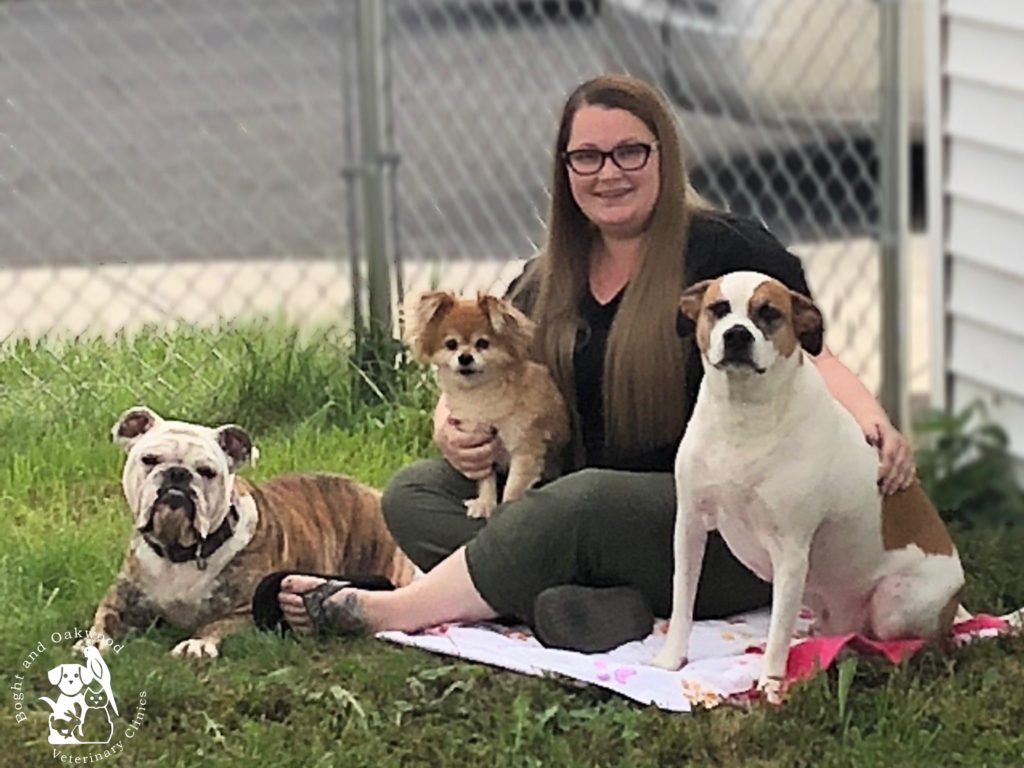 Jessica D. is our clinic coordinator.  She has held this position since November 2013.  In this capacity, she is responsible for several clerical duties and responsibilities that keep the clinic running smoothly.  Jess manages and reviews our client forms, making sure all client contact information is correct.  She enjoys decorating the waiting room and exam areas for the seasonal holidays.
Jess also works as an assistant to the veterinarians during appointments, daily treatments, and surgeries. When needed she can also work as a receptionist.  She can be counted on in any of these roles to be professional and enthusiastic.
She is always willing to work with the other members of the management team on scheduling and hosting special events. Since the beginning of her employment, Jess has taken an active role in clinic functions such as the upcoming Fall Festival.
When she is not at work Jess can most likely be found spending time with her 3 dogs, Emma, Bentley, and Vincenzo, her cats, Fergus and Minnie, and her cockatoo William.  She enjoys outdoor activities such as hunting, fishing, and camping.